New York Business Lawyer
EVERYTHING COMES AT A PRICE
Founding and operating a business in Queens, Brooklyn, Manhattan, Long Island, or anywhere in New York can be a very fulfilling experience if it is properly planned and executed.   If a company has an unorganized owner, then it will run an unorganized business.  Business has its pros, cons, rewards, and risks. This is why it is important to have a strong Queens business attorney fighting in your corner.
PROS
Be your own boss: You answer to no one, only yourself. You can do your own schedule, work whatever hours you want. You have much more control of your work hours.  Lastly, you can run your business however you like.
Bragging Rights: You can show the world that you are running a business. You know how they say, life is filled with give and takes; you pretty much exchange something for another thing.
CONS
Everything falls on you: You can no longer blame your boss or superiors. You are the boss. You have a lot more burden on your shoulders. You need to make sure you have proper cash flow for operating expenses, you have legal exposure, you need to instill standard operating procedures, marketing, etc.  You need to make sure your business succeeds, retain a strong Queens business attorney backed by a strong law firm, the MM Law Firm.
Need capital to start the business: You usually need some initial capital to start a business.  The general rule is you should have sufficient capital to cover your business expenses for the first 2 years because sales will not be skyrocketing during this time period.
REWARDS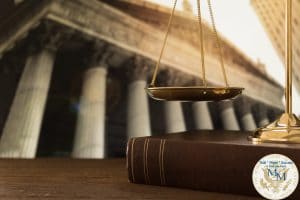 You take all profits: If and when your business profits, you reap all of the rewards.
A more fulfilling life: You can make a business out of something you truly enjoy, and everyday doesn't have to feel like work.
RISKS
Litigation: As a business, you are always exposed to being sued for many reasons, such as contract dispute, an accident on your property, etc.
THINGS YOU CAN DO TO BETTER PROTECT YOURSELF & BUSINESS
Ensure that your business's debt and liabilities stay with your business
Be meticulously organized in all of your business affairs
Hire a law firm that provides practical, truthful advice so you can make informed decisions
Work with attorneys who will help you navigate the legal red tape so you can get back to
Running your business
Michael Manoussos & Company, PLLC represents New York City small businesses and corporations in transactions, disputes, and litigation throughout all of Queens County, New York City, and Long Island.  We offer strategic planning and protections to reduce as much risk as possible.
Business Formation & Registration
Shareholder & Operating Agreements
Contract Negotiations & Drafting
Employment & Personnel Disputes
Legal & Administrative Violations
Sales Commission Agreements
Liability Claims & Lawsuits
Buy/Sell of a Business, and more
We provide dispute resolution assistance and negotiate on your behalf to ensure that your business interests are protected. If need be, our firm is known as top litigators who will represent you and your business in any court.  We take great pride in our legal acumen and practical real-life experiences to achieve the client's objectives in the most effective and affordable manner, our Queens Business Attorneys will fight for you &  your business.
If you're thinking about becoming or are already a business owner and need a skilled business lawyer, contact us today!
Phone: 718-454-8888 or 516-741-1032 |  Email: MM@mmlaw-pllc.com
Email Us For Your Free Case Evaluation