New York Wrongful Death Lawyer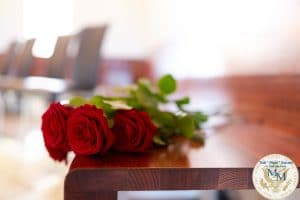 Nearly 121,000 individuals die per year as a result of Queens wrongful death, or unintentional injury accidents, according to the Centers for Disease Control and Prevention, these conditions are why you may need a wrongful death lawyer. While it is difficult to pin point exactly what causes wrongful death accidents due to the many different types of such accidents, it is understood that, in the majority of cases, it comes down to negligence and the actions and behaviors of others.
The various types of wrongful death accidents involve, but are not limited to:
Car accidents
Pedestrian accidents
Tractor trailer and truck accidents
Slip/trip and fall accidents
Medical malpractice
Swimming pool accidents
Boating/airplane accidents
Accidental drug overdoses
Construction site accidents
House and building fires
Train and bus accidents
Many of these wrongful death accidents happen each and every day in Queens, New York City, Long Island and New York State, and it is important for all individuals to talk with their families in the tragic event of such an incident and to promptly retain a competent and experience wrongful death lawyer. Though thinking about a lawsuit may be the last thing on the mind of a grieving spouse, child, parent or loved one, it is imperative to promptly seek legal recourse, to honor the dignity and legacy of the deceased.
The MM Law Firm's skilled and experienced wrongful death lawyers will help guide you through your wrongful death case, and ensure that survivors and beneficiaries receive the appropriate compensation for their loss. We at Michael Manoussos & Co PLLC ensure that the maximum financial security is obtained and that the legacy of the deceased is honored.
Wrongful death actions in New York State are governed by The New York Estates, Powers and Trust Laws (EPTL). Section 5-4.1 of the EPTL entitled "Action by personal representative for wrongful act, neglect or default causing death of decedent," gives the right to the legal representative of the estate to bring an action for wrongful death. The right to recover damages for wrongful death is governed by Section 5-4.3 of the EPTL entitled "Amount of recovery." The statute is known as a pecuniary loss statute. This means pecuniary losses must be proven, which includes loss of support for the decedent's next of kin as a result of the loss of the decedent's earnings. In the case of the death of a parent who leaves surviving a spouse and dependent children a claim may be made for the economic loss suffered by them. Economic loss is not limited to loss of earnings. Loss of services to the decedent's spouse as well as loss of parental care and guidance to the decedent's children may be claimed. In the case of the death of a child, loss of services to the parents may be claimed.
Damages Considered
When your loved one dies, you may be left with a multitude of grief, emotional trauma, and financial burdens. The following is a list of types of damages that are considered in the event of a wrongful death:
Injury-related financial expenses for the medical care and treatment of the person who died, resulting in death;
Financial instability due to the loss of income of the person who died;
Loss of protection, care, and/or services that were provided by the person who died
Grief, emotional and mental trauma, loss of comfort and guidance.
When a tragedy of wrongful death occurs, your world shatters. The last thing you want to think about is a lawyer. But you owe it to your deceased loved one and to your family to seek civil justice. In all wrongful death accidents, you and your family deserve to get the full compensation and assistance to help with your family's recovery and assurance of financial security. We are top rated queens wrongful death lawyers, call us for a free and confidential consultation.
Email Us For Your Free Case Evaluation