New York Drunk Driving Accident Lawyer
Enjoy a drink; but do NOT drive while drunk or buzzed.
Driving while intoxicated (or impaired) is a reckless danger. Dr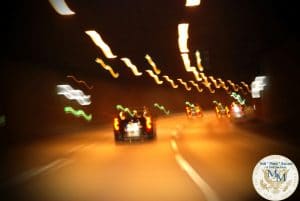 unk drivers not only jeopardize their own lives, but the lives of innocent people. Have a designated driver or take a taxi or car service.
Michael Manoussos & Co PLLC represents victims of drunk driving. Often, however, given the severity of injuries and fatalities involved in drunk driving accidents, the drunk driver who caused the accident has insufficient insurance coverage to fully compensate those who have sustained serious injuries or those who suffered the death of a loved one.
An attorney must conduct a thorough legal investigation of the accident as soon as possible after the accident to determine if others might also be responsible for the accident. For instance, a bar or club where the defendant drank might be responsible under New York's Dram Shop Law. An extensive investigation of the establishment is crucial to ascertain the facts and circumstances to evaluate total responsibility for the accident.
In New York, the Dram Shop Act [General Obligation Law Section 11-101(1)] provides that an individual who has been injured or killed by an intoxicated person may recover monetary compensation from the server or seller of alcohol if it can be shown that the intoxicated person who caused the injury was "visibly intoxicated" when served alcohol. The Alcohol Beverage Control Law Section 65(2) makes it unlawful for anyone to sell, deliver or give away alcoholic beverages to any "visibly intoxicated" person. In addition, municipalities, such as Suffolk County and Nassau County, have their own local laws in relation to preventing the consumption of alcohol by minors at private homes.
A thorough understanding and analysis of the laws surrounding a claim of Drunk Driving is essential for a successful recovery. Michael Manoussos & Co PLLC, a premier New York personal injury law firm, is experienced and keenly understands the factual and legal intricacies pertaining to drunk driving accident cases.
Email Us For Your Free Case Evaluation