Do I need a lawyer after a car accident?
Absolutely yes.
Regardless of your degree of injury or extent of damage to vehicle, it is prudent to consult with a lawyer immediately after any car accident.  The fact of the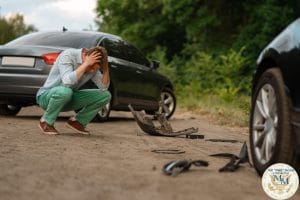 matter is that there are too many variables, circumstances, and nuisances, known and especially unknown, that require the assessment of the situation by an attorney (a personal injury litigation lawyer) who will accordingly provide you with sound advice and strategy that is best for you.  Insurance companies do not have your best interest at heart, period.
Whether you intend on filing a claim for personal injuries and or property damage (or if you think a claim will be made against you), it is imperative that you consult with a competent personal injury litigation lawyer to preserve and protect your rights and interests.  What passes or elapses due to the passage of time cannot be undone.  Evidence must be documented and preserved.
For instance:
Interview and Party Statements
Interview and Witness Statements
Inspection and Photographs of Vehicles
Inspection and Photographs of Accident Scene
Police Accident Report
Motor Vehicle Department Searches
Accident Reconstruction
Surveillance Cameras
Weather Reports
Inspection and Estimates of Vehicles
Ambulance and Hospital Records
Insurance Information and Coverage
No-Fault Application
Offenses and defenses need to be set-up (regardless if employed or not).  Better safe, than sorry.  Once your rights and interests are preserved and protected, you will be in the optimum position to make whatever decision that is best for you.  Remember, your lawyer is your advocate; a special fiduciary relationship between attorney and client, so use it well for you.
Michael Manoussos & Co PLLC, a multi-million dollar advocate, offers free consultations to accident victims in New York.
Email Us For Your Free Case Evaluation