Business Interruption Insurance Lawyer
The Coronavirus Pandemic (Covid-19) is a time of uncertainty and fear for many small businesses. This unprecedented public health crisis has put a tremendous financial strain on many businesses, those hit the hardest are restaurants, clubs, cafes, and other social orientated businesses. Many have business interruption as part of their insurance policy, but their insurance companies are denying their business interruption claims.
We all purchase insurance to protect us from the unknown; but, insurance companies denying business interruption insurance claims is adding insult to injury during these unprecedented times. Your insurance policy is supposed to protect you from times of disaster, reducing the financial burden of unprecedented and unforeseen events, such as the coronavirus pandemic.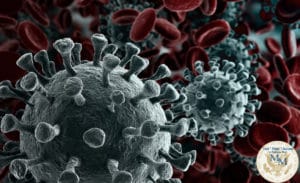 The MM Law Firm is here to help, regardless if you have already been denied a business interruption claim or are in the process of submitting a business interruption claim to your insurance company. The MM Law Firm proudly serves all five boroughs of New York City and Long Island and we are here for you and your business. The MM Law firm has been fighting and beating the insurance companies for over 25 years, getting our clients what they rightfully deserve under their insurance policies. If your business has been interrupted or suffered a loss of income due to the Covid-19 pandemic, the MM Law Firm can help.
Covid-19 Business Interruption Insurance Legislation
The injustice of business interruption claims being denied due to Covid-19 has gotten the attention of Federal and State lawmakers who are presenting bills that would require insurance carriers to pay business-interruption claims for small establishments that have experienced COVID-19 related losses or have been ordered to close, even if the policies exclude viruses and or require physical damage. The proposed legislation may never see light as it is already being officially opposed by the Executive Branch (Treasury Department) and fought hard against by the insurance industry interests and lobby.
Hence, this will be a major legal battle, involving litigation in various venues, where the Courts will be called upon to do legal justice. MM Law practices in the State and Federal Courts of New York State.
What is business interruption/income insurance?
Business interruption insurance is a type of insurance that replaces lost income in the event that the business is no longer able to operate due to a disaster, such as a fire or natural disaster. Business interruption insurance is not sold as a separate insurance policy, it is commonly contained within the property/casualty policy or in a comprehensive general liability insurance policy. The amount of income covered under the interruption insurance policy is dependent on the specifics of your business interruption insurance policy, typically it is based on the past financial performance of the business.
The purpose of business interruption insurance is to keep your business afloat in the event that it can no longer operate for a period of time due to unforeseen circumstances, such as the covid19 pandemic, although many insurance companies are, what we believe to be wrongfully denying business interruption insurance claims, the insurance companies are claiming a pandemic is not covered under the policy.
How does business interruption insurance work?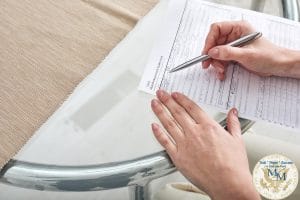 Business interruption insurance compensates an establishment for income it lost when it must suspend normal operations because of physical damage to its property or a civil order requiring the business to close. If this occurs, a business, under its insurance policy, files a business interruption claim with its insurance carrier. The claim submission process usually requires the insured, the business here, to complete various claim forms and provide financial statements for the insured business. You may also need to prove that your business suffered an interruption. Like all insurance policies, there are deadlines and the devil is in the fine print, so it matters that care and thought to go into this process.
Meeting the insurance companies' requirements is extremely important for claim approval, this includes properly filling out all forms, providing all relevant information and meeting deadlines set by the insurance company. If you are unsure about some of the insurance claim paperwork, we recommend reaching out to a business interruption insurance lawyer. You can call the MM Law Firm for a free consultation.
Can I dispute a denied business interruption claim?
Yes, if you are denied an insurance claim, regardless if it is a business interruption claim or a liability claim you can dispute the interruption insurance companies decision. It is important to understand why your insurance carrier is claiming that you do not have insurance coverage for your claim, and provide all relevant details to prove them wrong. In the event that your insurance company will not reconsider the denial of your insurance claim, legal action will be necessary.
We recommend that you take time to completely understand your insurance policy, arming yourself with as much information as possible when fighting an insurance claim denial. It is also wise to seek legal representation to explore your legal options for fighting the insurance companies.
Why are business interruption claims being denied during COVID-19 Pandemic?
Many business owners are shocked by the insurance companies' decision to deny claims, stating that pandemics are not covered under their policy. Insurance companies are denying the claims because the policies exclude viruses or the business has not sustained property damage, like a hurricane, flood, etc.. The devil is in the fine print, but the policy interpretations claims due to COVID-19 do present legitimate issues. The validity of these claims currently remains unclear and uncertain, since here the government ordered the shut-downs to protect public welfare, health, and safety.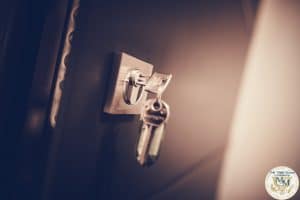 Surprisingly, claims under all-risk policies are being also being denied. An all-risk policy should cover every risk a business can endure, regardless of the type or nature of the risk, and if the business suffered from physical damage or not.
Insurance companies will often seek reasons to deny claims, it is the nature of the business. Insurance companies want to minimize insurance coverage, as the fewer claims they pay out the more money they make. It is important to know that an initial claim denial does not mean that your insurance company will not cover your claim. If you have been wrongfully denied a claim which you have coverage for, you can take legal actions.
How can I get a business interruption claim approved?
Given the current landscape surrounding insurance companies and the covid19 pandemic, it is strongly advised that you contact an attorney to assist you with the business interruption insurance claim process. Having an attorney in your corner from the start gives you the best fighting chance to get your business interruption claim approved.
For many business owners, having their business interruption claim approved is essential to avoid going out of business. We understand the seriousness of this situation and are ready to fight for you and your business.
The MM Law Firm is known as the people's lawyers, we fight for you and your business. We will fight the insurance companies and will take all necessary actions to give you the best chances of your claim being approved. You can call us today for a risk-free consultation. We are serious lawyers, seriously representing you for serious money.
Email Us For Your Free Case Evaluation