New York Defective Product Lawyer
Defective products, ranging from automobiles to children's toys, seriously injure or kill hundreds of New York City residents every year. The majority of these incidents could have been avoided if appropriate safety measures were taken. All defect products have the potential to cause serious harm and those injured may be entitled to significant compensation. If you have been injured due to a defective product, you need a queen's defective product lawyer.
Your most basic right as a consumer is your right to be safe while using the item purchased. A manufacturer or seller is held liable for placing a defective product into the hands of a consumer. Responsibility for a product defect that causes injury lies with all sellers of the product who are in the distribution chain.  If this responsibility has been compromised and you have been injured by a defective product, it is important that you seek the legal advice of your defective product lawyer at Michael Manoussos & Co PLLC to protect you.
Defective Products Cases
Defective product cases cover a wide range of different types of claims. Examples include:
Defective vehicles
Defective furniture
Defective children's toys
Dangerous drugs
Defective appliances
Defective tools
Defective consumer goods
Defective medical devices
Defective firearms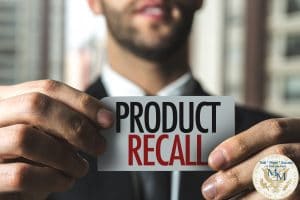 Defective product cases are quite complicated and each type of case has its own substantive laws and procedures.  Product liability claims are basically based on state laws and brought under the theories of negligence, strict liability, or breach of warranty. A common defense is misuse of product by the consumer.
The basic liability theories of defective products are:
Design Defects – Present in a product from the beginning, even before it is manufactured, in that something in the design of the product is inherently unsafe.
Manufacturing Defects – Those that occur in the course of a product's manufacture or assembly.
Marketing Defects – Flaws in the way a product is marketed, such as improper labeling, insufficient instructions, or inadequate safety warnings.
Defective Product Legal Case Compensation
Though every case is unique, some examples of compensation one may receive include:
Lost wages
Pain and suffering
Medical bills
Property damage
Funeral expenses
Product liability is a vast and complex field of law in and of itself.  If you have been injured by a defective or unsafe product, it is crucial that you preserve (and document) the product as it will need to be inspected by an independent (not the company's) expert. Michael Manoussos & Company PLLC is a superb rated New York City law firm, our defective product lawyer we will fight for you and get you the compensation you deserve.
Email Us For Your Free Case Evaluation