WRONGFUL DEATH ACCIDENTS
Wrongful death occurs when a person dies due to the negligent or wrongdoing of some other person or entity. Be mindful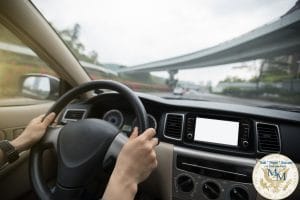 that wrongful death arises from a negligent act or omission, to be differentiated from an intentional or willful act, which would constitute the crime of a wrongful death (be it murder or manslaughter).  Wrongful death accordingly is a civil wrong (not criminal) and a lawsuit for wrongful death is filed in the civil part of the supreme court in New York.
Many wrongful deaths occur in tragic car accidents and in construction-site accidents. 
Car Accidents; Truck Accidents; Pedestrian Accidents.
A staggering number of people lose their life in fatal car accidents (including truck accidents and pedestrian accidents). The New York State Department of Motor Vehicles, for instance, provides statistics ON fatalities (and serious injuries) per year and per crash category. For example: 2014 New York State Crash Summary; 2014 New York State Alcohol-Related Crash Summary; 2014 New York State Drug-Related Crash Summary; 2014 New York State Bicycle Crash Summary; 2014 New York State Motorcycle Crash Summary; 2014 New York State Pedestrian Crash Summary; 2014 New York State Speed-Related Crash Summary; 2014 New York State Large Truck Crash Summary; 2014 New York State School Vehicle Crash Summary; 2014 New York City Crash Summary.  Every State (and jurisdiction) has its own Department of Motor Vehicle or comparable statistics.  In addition, the Federal Government maintains its own extensive statistics involving motor vehicle and motor carrier accidentS and fatalities.  The inescapable conclusion is that a motor vehicle negligently or improperly operated has the effect of a lethal weapon.  Please drive carefully! 
Construction-Site Accidents
Given the inherent nature of the dangers of construction-sites, accidents often result in fatalities.  The heavy machinery and over-sized equipment can easily cause fatal injuries in an accident.  Falls from elevated heights in construction sites similarly pose great risk to life.  A fall from a structure or off equipment often causes death as does a fall through a collapsed structure or support flooring.  There are many highly dangerous factors involved at construction-sites which pose life-threats.  Construction workers deserve the rights and protections of strong labor laws.
Michael Manoussos & Co PLLC, a million dollar and multi-million dollar advocate, is a boutique personal injury law firm representing accident and wrongful-death victims and their families in New York City and New York State. We are serious lawyers who seriously represent clients for serious money. 
Email Us For Your Free Case Evaluation