50-H Hearing
After filing and serving a Notice of Claim, the next pre-requisite to filing a lawsuit for money damages against a public entity or authority is a statutory hearing, which is generally referred to as a 50-H hearing (the legal authority for this hearing is General Municipal Law Section 50-h for certain claims and other statutes for other claims, hence the term "50-h" which is generally used in the legal community to mean any hearing on a claim against a public entity or authority).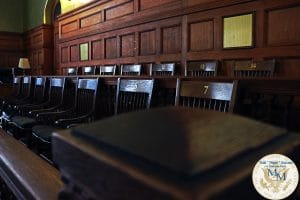 The 50-h hearing is very similar to a deposition (but not as extensive or thorough). You will be asked questions under oath by an attorney retained by the entity or authority against which your claim is brought. The questions will deal with basic background information (your name, address, etc.), how the incident occurred, and the injuries and daily limitations you have sustained as a result of the incident.
Your attorney will be present to protect your rights and guide you through the process. After the hearing is completed, the entity or authority against which you are making a claim has 30 days to offer a settlement, which you can either accept or reject, before you are permitted to file a lawsuit. The statute of limitations to file your lawsuit against the municipality or authority is a year and ninety days from the date of accident (much shorter than the standard three years for negligence).
A 50-H hearing and a notice of claim are not applicable if you are not dealing with a municipality or public authority.  The government (if you will) has special rules when it comes to it and its departments, agencies and authorities.  For example, a claim or lawsuit against the City of New York, Department of Transportation, Department of Sanitation, the Transit Authority, Housing Authority, Health & Hospitals (and the like) all require a timely notice of claim and a 50-H hearing – otherwise you are barred.
Email Us For Your Free Case Evaluation