What Is De Minimis Defect?
Often in trip and fall cases, the party responsible for maintaining the property where an injury occurred will claim that the defect is "de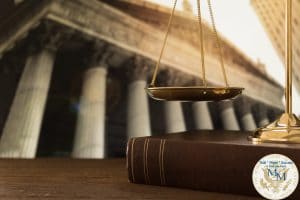 minimis".  The courts consider a defective condition to be "de minimis", and hence not actionable, if the defect is "trivial", "insignificant", or "insubstantial".  Essentially, the argument is that although there may be a defect (such as an elevated sidewall flag), if the defect is very minor or slight, the court can decide that the defect is not dangerous enough to justify holding the property owner or tenant legally responsible to the injured party for the injuries sustained.  The courts have resisted setting specific dimensions for what is, and is not, a "de minimis" defect, so whether a defect is "de minimis" is a case by case, fact-specific issue.  What the Court of Appeals, New York's highest court, has held is that the dimensions of the defect must be measured in quantifiable form and the that the location of the defect is important.  Trip and fall cases are very fact and circumstance sensitive.  You can help your case by photographing the condition that caused you to fall, from different angles and with a ruler or measuring tape is possible.  Inevitably, the defendant will argue that the condition is "de minimis" and the injured party will argue the opposite.  Often, photographs are the deciding factor.  As the saying goes, "A picture is worth a thousand words".
Please consult for free with Michael Manoussos & Co PLLC a New York personal Injury law firm rated superb and top.
Email Us For Your Free Case Evaluation