Innocent Victims of Fraud
Insurance fraud is a serious offense and the consequences can be severe, including jail time and fines.  There is not much debate about whether individuals who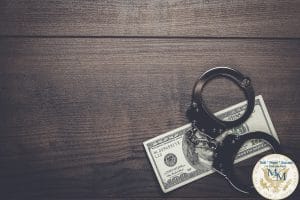 commit insurance fraud should be punished.  Insurance fraud is a two-way street; that is, individuals who seek to defraud insurance companies and insurance carriers who seek to defraud the consumers and insureds through bad faith or improper practices.
Let's take, however,  the example of a passenger in a motor vehicle accident, who is entitled to no-fault insurance benefits to cover medical expenses, a portion of lost wages, and other reasonable and necessary
expenses.  But if that accident is determined to have been "staged"?   The
no-fault insurance carrier can deny benefits, even to an innocent victim, here an unknowing or unsuspecting passenger. The denial of insurance benefits is extremely harmful to a personal injury claim.  No matter how serious or minor one's injury may be as a result of a motor vehicle
accident, he/she is entitled to no-fault benefits under the law.   This of
course is separate and different from a third-party claim for pain and suffering, etc.
Email Us For Your Free Case Evaluation