Coronavirus (COVID-19) – Legality & Liability Associated With COVID-19
The Coronavirus – COVID-19 – is now a pandemic and a world crises.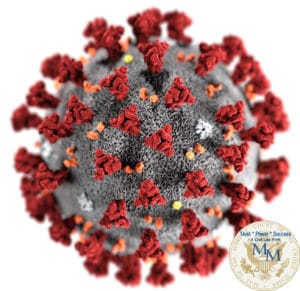 It is important that we are all educated and informed about this virus.  The World Health Organization (WHO) and the U.S. Center for Disease Control (CDC) are excellent sources for accurate information and guidance.  COVID-19 is a real and imminent health concern; but, please be calm and avoid hysteria and panic.  Become informed and take all necessary precautions and safety measures.
A National Emergency has already been declared, along with State, County, and City declarations of emergency.  Public and private Schools systems, universities and colleges, the courts, public retail establishments, and the like have closed.  COVID-19 will indeed take its toll on us individually and as communities.  We will suffer significant financial loss, illness, and, sadly, loss of life.
We each and collectively need to be smart and careful.  Clean and sanitize.  Wash hands often and do not touch your face.  Sanitize surfaces, equipment, and devices.  Get tested if suspected and quarantine if appropriate.
What Happens If I Get Coronavirus at work?
Institutions and businesses have a responsibility to take all necessary measures in ensuring a clean and sanitized environment. If you see that your office building, plant, factory or business establishment is not taking proper precautions, please bring it to management's attention immediately or report it to the local authorities.  Owners and management companies of public properties have a legal duty to the general public to ensure health and safety here. Public bathrooms, door handles, counter-tops, keyboards, phones, elevator buttons and escalator grip-rails, subway and train poles, handrails and seats, etc., all need to be sanitized.  Gatherings or congested groupings need to be avoided.  Human contact should be at least 3 feet in distance (sorry, no cheek kissing or handshakes). And please absolutely NO coughing or sneezing without containing the cough or sneeze in your flexed-elbow enclave.
Is there legal Liability If You Contract The Coronavirus?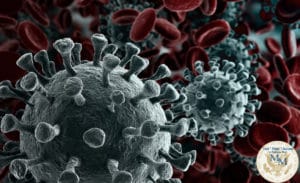 It all depends. Did you get contaminated from a family member or friend?  Did you get contaminated from a private place, workplace, or public place?  Did you behave or conduct your affairs in an unreasonable or unsafe manner?  Did the facility undertake proper and reasonable measures to disinfect and sanitize?  Did the facility post adequate warnings or guidelines for its personnel or guests?  These are a sample of basic questions that need to be addressed in assessing potential legal liability against an establishment responsible for spreading or not containing the coronavirus.
We as people and as a society are resilient.  We will recover and prevail.
The MM Law Firm urges everyone to Social Distance and avoid personal contact when possible. Flatten the curve, and help prevent the spread of Coronavirus. Stay Healthy, Stay Safe. 
Email Us For Your Free Case Evaluation